South Florida's

#1 Moving Company
Our Moving Services

To make your move even easier, we'll unpack all of your items and place boxed items in the location of your choice.

To provide you with extra peace-of-mind and remove one less thing to deal with, we offer our Platinum Packing Service, our most popular moving package. In addition to securely packing your items in the appropriate material, upon arrival each item will be unpacked efficiently with the contents of every cabinet, drawer, and shelf will properly arranged.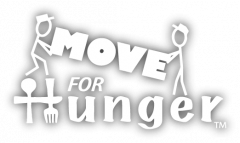 How you can help us support our community
Nationwide Van Lines has donated thousands of service hours and enormous quantities of food throughout South Florida to help our community. We have partnered with a wide variety of organizations to help those in need. Since 2015, we have loaded our trucks with food, water, and supplies which we deliver wherever they are needed.
Nationwide Van Lines also participates in the Miami Marathon, with proceeds donated to several charitable organizations. When the holidays arrive, we help organizations like Big Mama and Mobile Mike to promote toy drives, pick up, and deliver gifts to underprivileged children in South Florida. If we can make them happy, we do what it takes to get it done!
Whether it's food, gifts for the holidays, or fundraising for various charities, Nationwide Van Lines is here to help.

What is included in every move?
At Nationwide Van Lines we bring something else to the table. We recognize that a successful move needs to always include a few basic services.

Over 25,000
Total moves
in the USA in the last 20 years

20 Years
We've been in business
since 2001