Home / Moving Guide / The Move In Day
Be available for the driver in case he will need directions to get to your new residence.
It is necessary that you will be present upon delivery. If you cannot be present, make sure to have a reliable grownup to represent you.
Be sure to have arrangements for your children and pets so that they do not get in the way of the movers.
Be sure to check each item that is being unloaded from the truck on the inventory sheet.
It will be of great help to you to have 2 grownups present. One will check off items from list and another will direct movers to the right rooms in your new home.
Check your items as they are being unloaded from the truck. If there is any change in your furniture's condition make sure to mark it on the inventory page, take pictures and call the office to report the damage.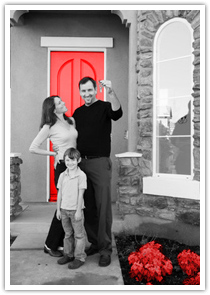 The mover will place the furniture in your home how you request.
To avoid possible damages, it is recommended that electronic equipment (including large appliances) should not be connected to the electricity outlets in the first 24 hours after delivery.