Home / Company Profile / Meet the President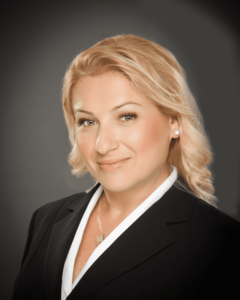 Tali Maskalik, the President and founder of Nationwide Van Lines has worked to develop and implement guidelines for a client-centered approach to the moving and storage industry.
Having begun her professional life in the Air Force working as an aircraft engine mechanic, Tali acquired a fundamental understanding of operations and logistics. After many years of working with numerous carriers, Tali has created and implemented a unique system to successfully operate both nationwide and worldwide. This system has enabled our logistics team to have total control over every move down to the smallest detail and fulfill each customer's specific needs.
Under Tali's leadership, Nationwide Van Lines has become one of the most respected and trusted moving companies in the entire industry. Furthermore, Tali and her team have firmly established Nationwide Van Lines as one of the country's top woman-owned relocation and transport service providers. Tali has continuously encouraged the education, training and personal growth of her employees. As the company continues to grow, Tali's mission is to elevate the industry standard and become a true global company in order to make Nationwide Van Lines' unique moving experience available to people anywhere in the world.