Our Moving Services
Planning on moving locally within the state of Florida? Nationwide Van Lines will provide you a professional move with a Guaranteed Price! We are ready to satisfy your moving needs.
Looking for Professional Movers? Nationwide Van Lines will provide your furniture what you need, a professional touch. Try us today to move the right way!
Have your site set on an overseas move? We will organize, professionally pack and accurately price your move. From sea to sea providing what you need.
At nationwide Van Lines, we will implement our professionalism to set your furniture off to Canada with ease.
Our REVIEWS
VIDEO REVIEWS
Listen to all our satisfied customers who have had the best experience with our team. We are ready to satisfy your moving needs.
Plus, get 1 FREE month of storage with every move!

I used Nationwide Van Lines for a last minute move, and received outstanding customer service. I had some time restraints, and they were able to get me moved in less than a week's time.
— Nicole C.

|

Jacksonville, FL


CUSTOMIZED
MOVING PACKAGES

We can pack a little or pack it all! Avoid the hassle and time of packing by utilizing our Silver Packing.

Make life even easier, we'll unpack all of your items, place boxed items on the surface of your choosing.

All of your items will be packed in its appropriate material to make relocating more secure and safe. With our maid service included, each item will be unpacked efficiently with cabinet, drawer and shelf items placed properly.

We can expertly and carefully move your fragile or bulky items so that they arrive safely.
COMMUNITY SUPPORT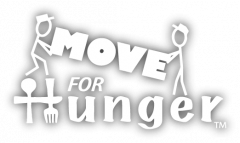 How you can help us to help support our Community
Nationwide Van Lines donated thousands of service hours and food throughout South Florida in effort to help our community. We have partnered with different organizations in an effort to help the ones in need. Whether its food that is needed, gifts for the holiday or fundraising for different organizations we are here to help
From 2015 we have been loading our trucks with food, water and supplies and we deliver where it needs to be!
Nationwide Van Lines also Participated in the Miami Marathon which mot of the fund was donated to several charitable organizations
When Holiday time arrives we have helped organizations like Big Mama and Mobile mike to promote, pick up and deliver gifts for all kids in South Florida! If we can make them happy we will do what it takes to get it done!

What is included in every move
At Nationwide Van Lines we bring something else to the table. We recognize that a successful move need needs to to always include a few basic services
We will protect your floors with floor protectors, stairs protectors and make sure to leave you floors scratch free
Door Jam protection, rails and all corners will be protected
Any area whether in the hallway or around your home that need to be protected will be covered by our crews
When we provide a price, our prices are Flat Binding Prices – we don't charge by hour and will not add any travel time or extra labor hours to the final bill.
We provide a free onsite estimate to any job within 50 mile radius from our headquarters and if you are further our representative will perform and video estimate to ensure an accurate price
All your furniture will be packed with our moving blankets. All moves include packing for all your non fragile furniture to ensure safe travel to your destination.
Any fragile glass or special items will be packed to ensure saftey and wood crates are always an option for high value items – Please consult with your representative to make sure they are aware of any fragile or special item
Reliable and professional staff
| | |
| --- | --- |
| Nationwide Van Lines will make sure all our staff will take care of you move in the up most professional manner. From the office crew which provide the estimate and customer service to our crews on the field, our packers and loaders are heavily trained, background check and will make sure your move will be successful and stress free | |


Over 15,000
Total Moves
in the USA in the last 10 years

20 YEARS
We've Been in Business
since 2001