Home / Company Profile / Our 10 Commandments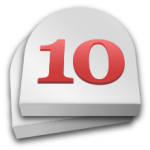 Nationwide Van Lines understands
Nationwide and Worldwide Relocation specialists, it is imperative that each of our staff members follow a strict set of guidelines. We call such guidelines, Our 10 Commandments.
10 Commandments
for Nationwide Van Lines
Nationwide Van Lines is proud of the values that have made our company a top choice for Nationwide and Worldwide Relocation needs, we appreciate our customers are thankful for each opportunity to provide reliable and competent moving services.
We invite you to see firsthand what our customers have to say about their personal experiences working with our Certified Moving Consultants, through one of many Mover Reviews.