In general, moving is a very hectic time
Getting ready, packing, saying your goodbyes to everybody and before your know it – you're moving!
After being a mover for so many years; we have done it all and seen it all. There are many things to consider when preparing for a move. In order to better assist you in being organized, we came up with the perfect moving guide for your convenience.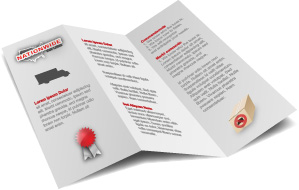 Between our Weekly Checklists, Moving Glossary, FAQs and information about your Rights and Responsibilities; we are sure you will be able to find your way to a smooth move: