Interested in relocating your vehicle?
Choose Nationwide Van Lines to make your Door-to-Door auto relocation as smooth as possible. With a network of 25,000 + professional drivers, a swift turnaround and Guaranteed price options, your choice couldn't be any easier.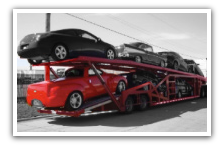 Yes, we are well aware that all of us have an item or two that we consider to be of extraordinary value. We are not talking about sentimental items, but we are referring to items that as a professional mover require more preparation and attention.
 Want to know your status of your auto transport?
We'll always keep you up-to-date with automatic emails detailing your driver assignment and your pickup/delivery arrival span. To give you a greater piece of mind, you can always track your order online in real-time.
Shipping an exotic, classic, collector or high-end vehicle that needs extra protection throughout your transport?
Try our Enclosed Carrier Service to keep your vehicle safe from weather and road debris. It's the safest method to keep your vehicle in pristine condition.
Need to get your vehicle to your destination quicker than usual?
Go Expedite. By selecting Expedite Shipping, you're choosing the fastest way of transport on the road. Our drivers will organize their route to satisfy your timing, leaving one less worry for your relocation.
Are you a snowbird looking for a round trip transport?
We can professionally assist you with organizing your vacation, assuring you'll have your vehicle for use at your desired location. We'll even provide you your full price for easy planning.