Our Moving Services
Our REVIEWS
VIDEO REVIEWS
Listen to all our satisfied customers who have had the best experience with our team. We are ready to satisfy your moving needs.
Plus, get 1 FREE month of storage with every move!

I used Nationwide Van Lines for a last minute move, and received outstanding customer service. I had some time restraints, and they were able to get me moved in less than a week's time.
— Nicole C.

|

Jacksonville, FL


CUSTOMIZED
MOVING PACKAGES

We can pack a little or pack it all! Avoid the hassle and time of packing by utilizing our Silver Packing.

Make life even easier, we'll unpack all of your items, place boxed items on the surface of your choosing.

All of your items will be packed in its appropriate material to make relocating more secure and safe. With our maid service included, each item will be unpacked efficiently with cabinet, drawer and shelf items placed properly.

We can expertly and carefully move your fragile or bulky items so that they arrive safely.
COMMUNITY SUPPORT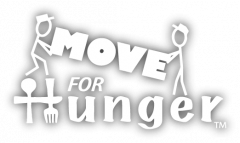 How Moving for Hunger works:
As you may be aware, many people throw out a good deal of "stuff" when they move. Unfortunately, a lot of this "stuff" is food that could be delivered to a family in need rather than thrown away. That's where we come in:
1.) Moving:
Set aside your upopended non-perishable food items.
2.) Packing:
Nationwide Van Lines will pack your food and deliver it to the local food pantry.
3.) Distribtion:
From there your donations will be sorted and delivered to local families in need.
By teaming up with relocation companies across the country, Move For Hunger is creating one of the nation's largest year-round service programs. Our movers offer to pick up the unwanted, non-perishable food items from those who are moving and deliver it to their local food banks.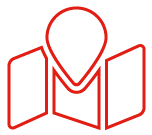 LOCAL & LONG DISTANCE
MOVING

Over 15,000
Total Moves
in the USA in the last 10 years

20 YEARS
We've Been in Business
since 2001